If you live in Arizona, you know that it's hard to beat the heat once summer rolls around. Despite the rising temperatures, it's easy to keep cool when you have style for days. Take a look at the four desert mamas below for some southwest inspo. 
1. Hey Arizona Gal
Here at kaeraz, graphic tees are a must. Take a tip from Blaire who's rocking our vintage style Arizona Tee. A slightly over-sized tshirt is perfect if you like it a little slouchy or want to tie the bottom in a knot to show off that tanned tummy! This shirt is printed on oatmeal triblend material, meaning it feels as soft as your favorite vintage tee and is lightweight enough to keep you cool when the sun is at its hottest. 
Pair this adorable tee with some cutoff shorts for a bohemian festival look. We love shorts for the summer! To add a little glamour, consider a cross-body bag for holding all the essentials - and don't forget the sunscreen!
Finally, complete this casual chic outfit with a stylish pair of round mirror sunglasses. Your lenses will always look like you're reflecting the blue waves of the ocean.
2. It's Time for A Dry Heat 
"It's a dry heat!"
The expression is so common in Arizona that we just had to make a tshirt to commemorate its cheesy glory. Katy is rocking our Phoenix AZ Dry Heat Tee with cuffed sleeves. How rad its that?
The white shirt provides an ah-may-zing contrast to a pair high-waist jeans. Can we all admit that we're suckers for dark denim?? 
Time has never looked so good with a trendy silver-tone watch, and what better way to keep your hair off your neck than with the perfect scrunchie! 
The 80s vibes are strong with this one.
3. A Wild Vacay Appears
Look, we're a little nuts. Most people don't stay in Arizona all summer. Maybe you have a summer vacation planned. Somewhere tropical perhaps? Check out Laina repping her southwest roots in Hawaii. The Wild Thang Tee is sure to let other know that no matter where you roam, you're a desert gal at heart.
You don't want to think too much about your outfit while you're sipping mai-tais on the beach at sunset, so keep it simple with a pair of striped cutoffs. Then the only thing you have to worry about is if there's enough rum in your coconut. 
4. Mama Tried (And Succeeded)
Even though the outdoors aren't ideal in Arizona during the summer months, there are plenty of things to do inside. Katy's ready to tour the Tucson Museum of Art of our best-selling Desert Mama Tee. And can we just talk about these fantastic strappy sandals? Just enough heel without your feet hating you at the end of the day. 
To tie the whole look together, the perfect southwest accessory is this handwoven rattan bag. It's unique, durable piece that will go with just about anything in your closet. 
Stay Weird, Babes ⚡
-kaeraz
Similar articles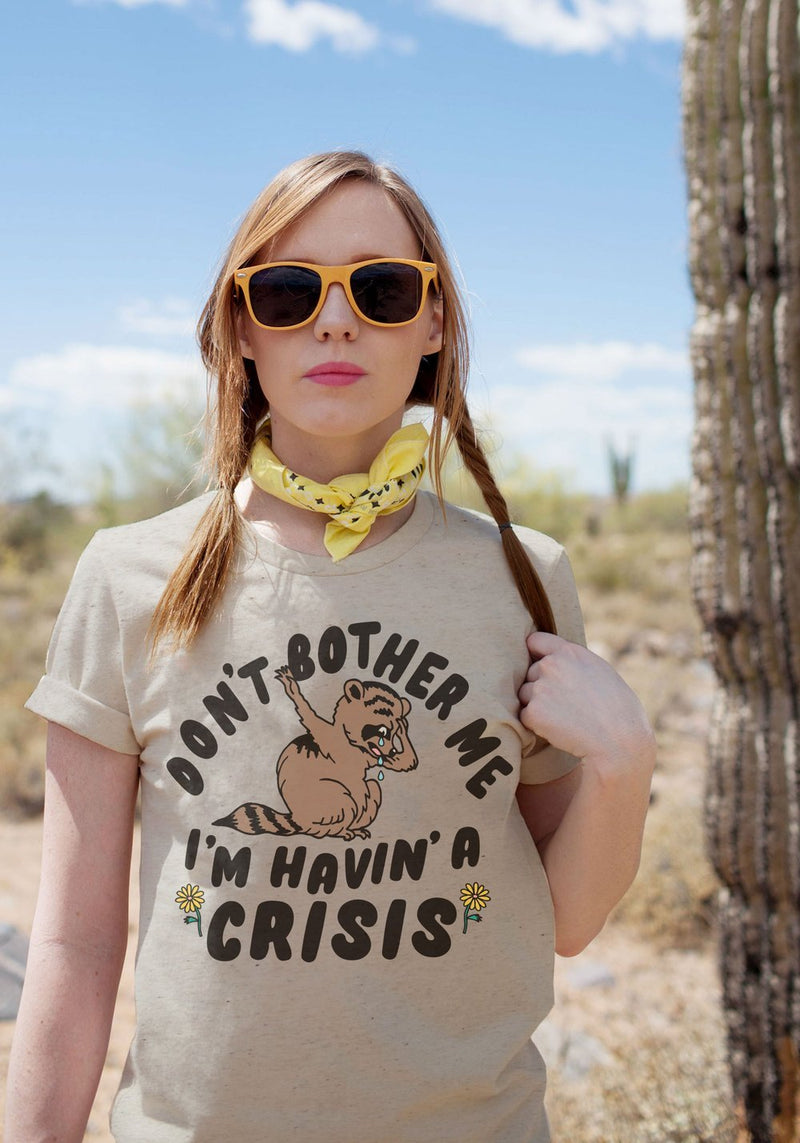 Browsing Netflix and don't know what to choose? Don't worry we've done the work for you and binged all the shows. We know it's hard work, but we did it because...