It's officially October which means Halloween season has begun. You're probably pulling the spooky decorations out of storage, and thinking of the goth-y outfits you'll want to rock at your local fall festival or Oktoberfest (we've got you covered, boo!). Of course, no spooky szn is complete without all the scary movies you'll want to binge right up until November 1st. 
Below is a list of our fave spooky movies, ranked from mild to shit-your-pants terrifying. For each movie, we've paired the perfect graphic tee or sweatshirt to complement your watching experience. Stay comfy and cute while you cover your eyes during the scary parts.
10. Halloweentown
Nothing screams Halloween in the 90s more than this Disney Channel Original Movie. Follow Marnie in this coming-of-age witchy tale. 
What to wear: Mystical Doodles Tee
9. Spirited Away
While not your traditional Halloween fare, this Studio Ghibli masterpiece is full of whimsical spirits and animation that will leave you spellbound. 
What to wear: Hands Off My Spirits Sweatshirt
8. Hocus Pocus
The Sanderson Sisters are practically synonymous with Halloween these days. You simply can't call yourself an All Hallow's Eve enthusiast without at least one viewing of Hocus Pocus, while wearing Uggs and sipping a PSL. We smell children!
What to wear: Sorcery Club Tee
7. Harry Potter and the Sorcerer's Stone
As soon as you hear the first magical notes of the John Williams score, you start to tingle from head to toe as your transported into the wizarding world. But beware, starting the first HP movie, usually means you're sucked into watching the other seven!
What to wear: Magic School Dropout Tee
6. Tucker & Dale vs. Evil
Released in 2010, Tucker & Dale became an instant hit after its release to Netflix. The comedy horror follows two well-meaning hillbillies as they scare the crap out of some teens. 
What to wear: Hexes in Texas Tee
5. Scream
Wes Craven's most inexplicable success (did you know it was released in December?), this scary movie classic pokes fun at the genre while reveling in the bloody tropes that makes it so good.
What to wear: Death of the Party Ringer Tee
4. The Craft
Every pre-teen girl remembers their first viewing of The Craft, and then immediately deciding they want they want to be a witch. Full of gothic 90s vibes that are sure to have you pulling all the black to the front of your wardrobe. We are the weirdos, mister!
What to wear: Ask Me About My Coven Tee
3. I Know What You Did Last Summer
Another must-see 90s horror slasher. Written by Kevin Williamson (who also wrote Scream), this movie ditches all the nuance and satire in favor of a no-nonsense bloody good time (or bad time, if you're Sarah Michelle Gellar).
What to wear: Death of the Party Sweatshirt
2. Dawn of the Dead (2004)
Although Romero's 1978 classic hit is unparalleled, this 2004 remake is blood-churning enough to make you never want to go to a mall again. An allegory for the evils of capitalism? Never mind—did we mention the zombies can run?
What to wear: Hey Ghoul Hey Tee
1. The Descent
Not only is this arguably the scariest movie since the turn of the century, it also stars a team of bad ass women. If you're even mildly afraid of the dark, we recommend watching with all the lights on. 
What to wear: A blanket over your head (you'll need it, trust us).
Similar articles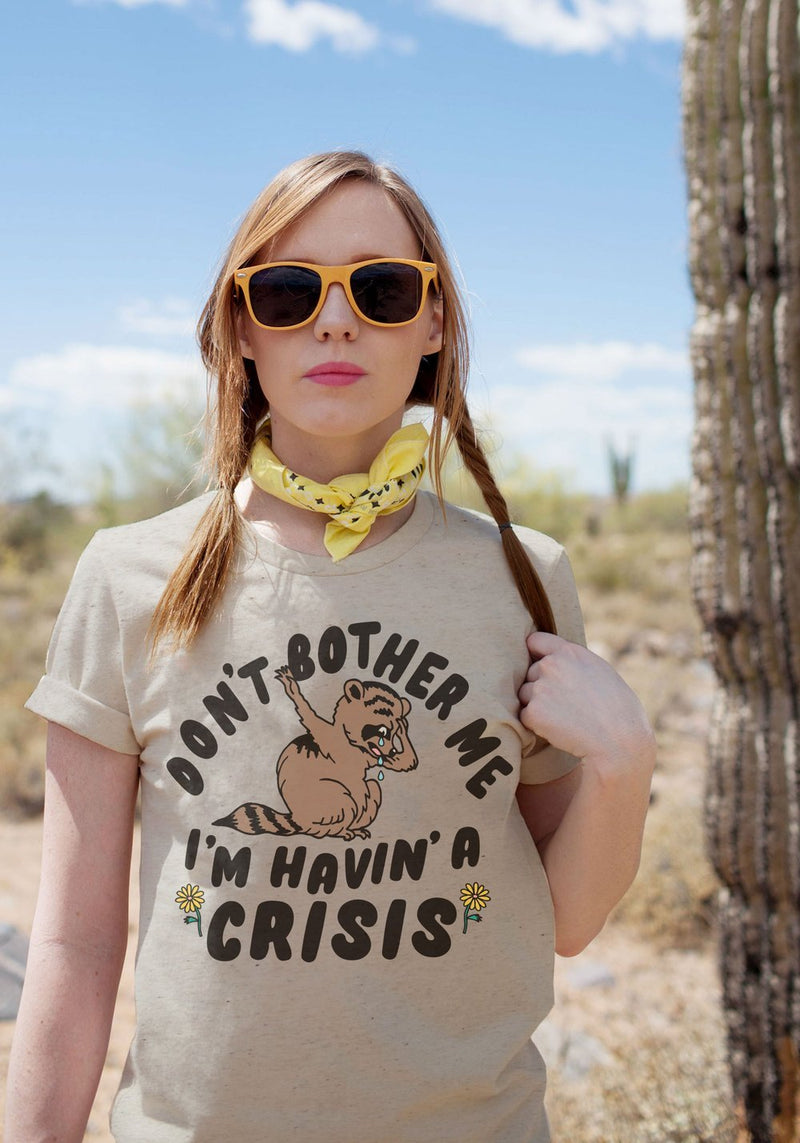 Browsing Netflix and don't know what to choose? Don't worry we've done the work for you and binged all the shows. We know it's hard work, but we did it because...